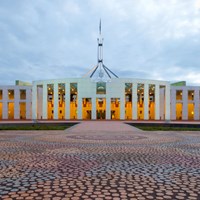 The Morrison Federal Government has launched its first round of stimulus initiatives worth A$17.6bn to protect the economy from the effects of the COVID-19 activity restrictions which will impact all areas of the economy especially in travel, entertainment and sport.
The measures include;
A cash grant of up to A$25,000 is being offered to small businesses,
Instant asset wrote off for equipment up to A$150,000 (previously A$30,000) if acquired prior to 30th June 2020,
Tax free payment of A$750 to pension, social security, veteran and other income support recipients, and
Administrative relief for tax obligations for those particularly affected by the virus.
In additional to these measures there will also be programs offering Wage subsidies for apprentice and trainee staff and a further A$1bn to support regional areas that are impacted by the current situation and boost domestic tourism.
These announcements will no doubt be very welcome, but likely just the beginning of the required Government support that will no doubt need to directly support the tourism, travel, entertainment and sporting industries that are reeling from cancelation of events and travel restrictions.