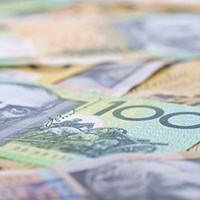 The Australian dollar has continued its volatility from the end of 2018 into the new year.
This is unlikely to change anytime soon as financial markets continue to bounce with significant open issues such as Brexit, USA/China trade wars, political instability in many countries and ongoing conflict points in Iraq, Syria & other hot spots.
In our 2018 Update Seminar I remained of the opinion that the US dollar should be around the A$0.75-80c range as I remain concerned over the US Government Debt, deficit and overall economic strength.  I am bravely holding on to that position even though the Australian dollar has recently gone under US$0.70c. 
Currency continues to be harder to predict as it is treated more and more as a commodity rather than a measure of country wealth and value.
That aside, if you do want to take advantage of a weaker AUD, then our SMATSFX service is available to offer you the best prevailing rates when moving funds across borders.
Simply register at www.smatsfx.net to enjoy our preferential SMATS VIP Margin.