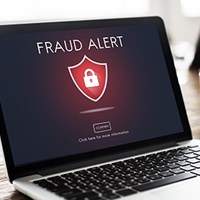 After our own client scam attempt last year was successfully managed, we have now seen a broad scale threat for anyone in Australia as scammers have been calling people pretending to be the ATO and demanding payment or legal action will commence.
To be clear, the ATO will never call to make such demands, so if you do happen to get one of these calls then simply ignore them as they will be fake.
If you do have any debt to the ATO, any action would always be in writing and through you last recorded address, which is often our office. 
It is impossible to stop scammers, so your only defence is awareness in order to not be duped.  As a client of SMATS, you are always welcome to call us to check on any outstanding debt if you thought it to be real, and we will be happy to confirm matters officially with the ATO to put your mind at ease.