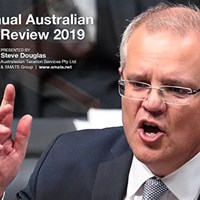 In recent years we have made it a practice to video each of our major seminars and make them available online for anyone that couldn't come along personally.
This years Annual Budget Review is now available along with last year's annual Market Update Presentation "Australia at the Crossroads" which seemed then, and even more now, very appropriate.
You can find these presentations on our website

We pride ourselves on the accuracy of our predictions at these events, and feel it an important part of our client care to provide an independent view of happenings around the world that may impact our lives and decision making.
If you have a few spare moments, I am sure you will find it beneficial.