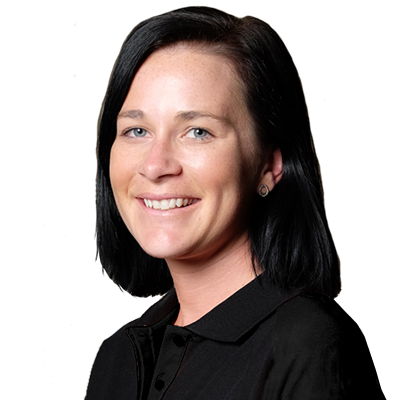 Bridget Bowman
Senior Mortgage Broker
Bridget is our Senior Mortgage Broker covering our Australian and Middle East Regions. Recently, Bridget was recognised as a WA Broker of the Year Finalist at the Specialist Finance Group Awards 2022.

Bridget graduated from Deakin University with a Bachelor of Law and completed her Diploma of Financial Services. As a Licensed Australian Mortgage Broker, Bridget is an expert at arranging and renegotiating finance for Australian residents, expatriates, foreign investors and intended migrants seeking to purchase Australian property.

Bridget commenced her career as a Mortgage Broker at Specialist Mortgage in 2009 in our UK office. She achieved outstanding results and within 3 years was promoted to Senior Mortgage Broker in Dubai. Having relocated to Melbourne, she now manages the Finance Division for both the Australian and Middle East Regions. Bridget has a wealth of experience and expertise in both resident and non-resident lending.

Bridget is focused on understanding her client's individual circumstances and goals and is passionate about delivering the best finance options possible. Her focus on creating long term relationships has resulted in outstanding client referrals.
---
Through Bridget Bowman we were able to structure our home loan in order to secure a second property. Bridget was excellent in her service and advice rapidly securing loan approvals.
David & Rhian, UK
Bridget made sure that I had the best rate and promptly provided me with clear answers for all my questions. She supported me through every single step in a professional and efficient manner.
Tarek, Dubai
Bridget Bowman recently helped me lower the interest rate on my variable rate mortgage in Australia. The result was an over $100 reduction per month! As an existing customer with an ongoing relationship with SMATS, all it took was one email to Bridget and she was on the case, about 7 days later she sends me an email with the good news.
Johanna D, Dubai
---
AWARDS
Finance Broker Business Award National Finalist - MFAA Excellence Awards 2023
Finance Broker Business Award WA Winner – MFAA Excellence Awards 2023
Best Customer Service (Office) WA Finalist - The Advisor Better Business Awards 2023
Bridget Bowman - WA Broker of the Year Finalist - Specialist Finance Group Awards 2022
Bridget Bowman - Top 50 Loan Writers - Specialist Finance Group 2022
Brokerage of the year (6-20 staff) Awardee – Australian Mortgage Awards 2022
Finance Broker Business Award Finalist WA - MFAA Excellence Awards 2022
WA Brokerage of the Year Finalist - Specialist Finance Group Awards 2022
International Brokerage of the Year - Specialist Finance Group Awards 2016-2019

Back
Contact Us