Australian Property, Tax & Finance Experts since 1995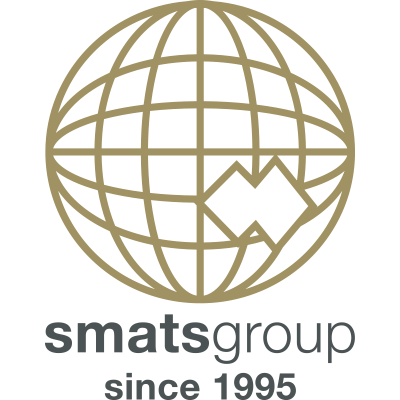 SMATS Group are the international market leaders in providing Australian Taxation, Finance, Property, Foreign Exchange and Migration Services to Australian Expatriates, Foreign Investors and Intended Migrants. The core of our business is our clients and our primary focus will always be providing honest, sincere service based on good old fashioned values. We consider our clients to be part of our extended family, so creating a lifetime relationship and ensuring they are always happy is what really matters. Celebrating our 25 year anniversary and winning multiple internationally recognised industry awards is testament to the value we place on quality service.
Global Power
|

Local Knowledge

|

Uniquely Personal
Singapore | Malaysia | Hong Kong | China | Dubai | UK | USA | Perth | Sydney | Melbourne | Brisbane | Torquay
Allow SMATS Group to identify your financial opportunities
The SMATS Group of companies provide a unique comprehensive and personalised service. We aim to reduce the fear and misconceptions surrounding Australian taxation obligations, mortgage assistance and Australian property investment. We will assist you every step of the way to achieve your goals, minimise risk and maximise your financial opportunities. Our focus is providing ongoing education, clearly communicated propositions and a smooth service, so that you feel confident and happy to proceed with our services.
What makes SMATS Group unique?
SMATS Group are the international market leaders in providing Australian taxation, finance and property investment services to Australian expatriates, foreign investors and intended migrants. No other company offers the range of services or has the global expertise and experience that we do.
Over 20 Years in the market
We have proven to be a trusted, well established global company providing quality service. We continue to grow our suite of services, satisfied customers and international presence.
Diversified Comprehensive Service Proposition
Available to all our valued clients including, Australian taxation, finance, property investment, foreign exchange and migration services to ensure clients have the knowledge and opportunity to maximise their financial potential.
Qualified, Dedicated, Caring Specialists
We promise to always deliver quality service. Our client centric approach to business and our company values based on integrity, sincerity and honesty have resulted in 70% of business coming from referrals.
Infrastructure
Our network of offices provides unmatched access for clients to ensure they have personal service and availability in the key locations both in Australia and internationally, providing confidence and permanence in all their dealings.
Who is SMATS Group
A team of best-in-class experts in Australian taxation, finance and property investment services with global presence, local knowledge, a uniquely personal service and a strong desire to protect people from the adversities of life.
Mission
We protect and advance our clients' and team's personal and financial wellbeing. Through education, knowledge, expert advice, sensible investment opportunities, and sincere ethical guidance, we build trust, confidence, resilience, and wealth.
Purpose
To give people a better life and teach them resilience to life's uncertainties.
We believe that life is better if you are financially secure, and you understand what you are doing. Therefore, we work hard to improve people's wellbeing through understanding and achieving, and set them in a safe direction financially. We teach resilience and flexibility so that people navigate through the world's instability with confidence and without anxiety.
Vision
To become a globally recognised Australian luminary of financial and personal advancement.
SMATS, as a true luminary, transforms people's lives, opens up a new perspective on financial planning and advancement, and shows a path to a more secure and happier life.
Values
Thanks to our principles and standards, we attract clients and staff that are simply better people with better values and better ethics.
Sincere | Caring | Approachable | Real
Impact
Create a community of people with the confidence, knowledge and ability to build a financially secure and happy life despite economic turbulence.
A lot of our clients acknowledge the difference SMATS has made to their wellbeing. Our services, knowledge and guidance have radically changed their lives and given them a different, better perspective. They have not only gained financial stability but transformed psychologically, and acquired peace of mind that they are doing the right thing.
Value
We advance people and give them a new perspective on taxation and financial planning. We minimise risk, create stability and wealth through holistic expert advice, a comprehensive range of services and investment options.
Anyone with ties to Australia and the ambition to succeed can become our life-long partner, experience our sincere service and outstanding value for money.

smatsgroup Executive Directors

smatsgroup Staff (alphabetical)