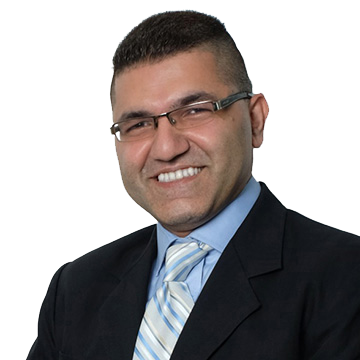 Ravin Chatlani
Director of Taxation
Ravin is a director of the SMATS Group and manages the Singapore, Malaysian and Indonesian operations of Australasian Taxation Services.
SMATS Group is the operating arm for Australasian Taxation Services (ATS) who, since 1995, has been managing the Australian taxation needs of approximately 20,000 expatriates and non-resident Australian landlords through its network of 11 offices worldwide.
His area of Australian tax expertise includes non-resident property investors, expatriate and migration tax planning.
Ravin is a regular presenter on taxation matters for Australian expatriates and property investors. He has presented on behalf of the Australian Chamber of Commerce in Shanghai, the SMART Property Expo exhibitions in Malaysia, Singapore and Beijing as well as to expatriates and investors in Ho Chi Minh, Hong Kong, Kuching, Kota Kinabalu and Dubai.
Ravin is a Fellow of the Tax Institute of Australia and UCCC accredited with some of the major banks in Australia.
---
With only three weeks before repatriating to Australia, I contacted Ravin who was able to quick action tax advise based on my specific circumstances.
B. Rawson - Singapore
I think it is rare these days to have a very long term relationship where I can see that you have looked out for us, watched over us and given us great advice and most importantly, cared about us as not just "clients". All the time, effort and advice you have given us (and taking oh so many calls over the years) is a testament to you. I know we couldn't have done it without you!
Michele - Singapore
Tax Filing meetings with Ravin are never boring because he is always kind, cheerful and ever willing to share his wealth of knowledge.
Jacqueline - Singapore
Back
Contact Us