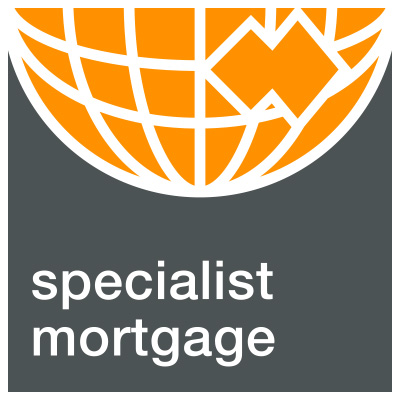 Specialist Mortgage
The power to finance Australian Property
About Specialist Mortgage
Specialist Mortgage was established in Australia in 1991, with the objective of providing personalised assistance and advice to clients seeking finance to acquire Australian property. Today, we have offices located worldwide and a team of Finance Executives that travel extensively to meet the needs of all our valued clients.
Specialist Mortgage was the first and remains the largest mortgage originator operating in South East Asia to provide all types of lending options to Australian property investors. As international market leaders, we have arranged more than 3000 loans for South East Asian property investors and are well versed in the challenges facing offshore property purchasers. We have extensive expertise in foreign currency lending and secure well in excess of A$100 Million of Australian property finance each month.
We hold an Australian Credit License and are licensed under ASIC in Australia, and therefore are required to act independently and in and unbiased manner for all our clients. As the pioneers in the market, Specialist Mortgage has developed relationships with over 30 Australian and International finance institutions and has hundreds of lending products at our disposal. Specialist Mortgage ensures you benefit through our expertise at assessing the best options based on personal circumstances and aggressive negotiation with banks.
Specialist Mortgage are experts at arranging special finance packages, whether it be establishing or renegotiating finance for new property investments or utilizing existing equity in your Australian property to purchase another. Funding is arranged for all forms of property acquisition including:
Off Plan Purchases
Land & Construction
New and Established Apartments
Established Housing
Vacant Land
Full Development Funding
We are dedicated to ensuring a smooth transition from sale to settlement and never charge you for our Specialist Mortgage services as we are paid through the banks. In addition to our FREE MORTGAGE ASSESSMENT we offer all our clients access to our comprehensive suite of SMATS Group services including Australian Taxation and Property Services. We actively educate and assist you in the process of delivering tax effective and reduced risk investment strategies, which may maximise investment returns and optimise your financial position.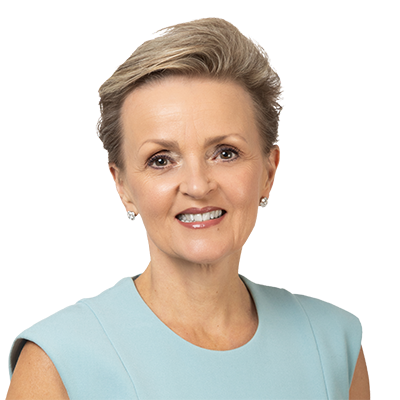 Need help with your Finance?
Speak to our specialist mortgage team or take advantage of our free mortgage assessment, knowing our full service is free of charge with no obligation to commit.
Awards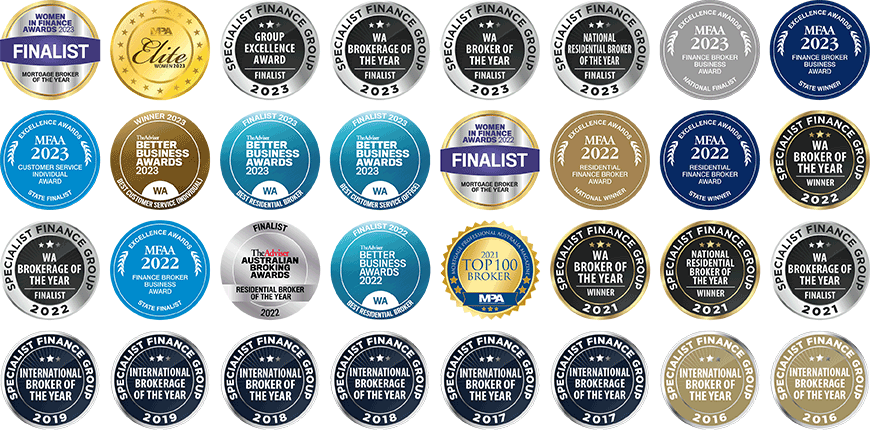 Why Specialist Mortgage
Dedication to Service
We provide fast, friendly, seamless service. We clearly communicate everything you need to know throughout the process and will answer questions as they arise. We even help you complete all the application paperwork.
No Additional Costs
Our Specialist Mortgage service is FREE to our clients because we are paid by the banks. Even if your loan is not approved, you will not be charged.
Independent Advice
We deliver unbiased opinions across hundreds of different lending option from more than 30 banks. We clearly explain suitable loans, features, fees and charges. We offer advice on how much you can afford to borrow, to avoid putting yourself at financial risk.
Obligation Free
There is no obligation or cost to discuss your financial affairs. We offer a FREE review of your current or intended loans and provide FREE quotations and pre-approvals. If you decide not to proceed at any time during the process, we will not charge you.
Full Lender Analysis
We quickly compare hundreds of loan options from Australian and International banks, saving you time and money. We provide the most current, accurate and complete information to deliver you the most suitable loan for your individual circumstances.
Negotiating Power
As the largest Australian mortgage originator operating internationally, we have the power, volume and relationships to negotiate with lenders to obtain special conditions, including lower interest rates, longer terms and decreased establishment costs. We can sometimes offer better rates than the banks.
Expert Advice
Our staff are fully accredited and qualified, to ensure we provide the best service in the market. We are the market leaders in providing Australian Property and multi-currency loans to offshore investors – no other firm can match our history or expertise.
Free Access to SMATS Group Services
Unique to SMATS Group, we offer all our valued clients free access to our other services including Australian Property and Taxation Services, to assist you in optimising your financial position.
Helen Avis did a really outstanding job pushing our formal approval through in 4 days. She was also very helpful in advising me of the risks around unconditional vs conditional exchange which was much appreciated.
Dom & Yvette, Singapore
Bridget's tireless work to finally find a lender for me with competitive terms was exceptional.
Alex - Doha, Qatar
We required quite a complicated loan including land and a new build which was handled so smoothly that we then decided to go with Helen for our next purchase and the refinancing of an existing loan away from a bank I had been unhappy with for years.
James - Singapore
Bridget made it easy for me to choose a bank and she arranged special finance packages, pre-approval and final loan approval.
I. Bayeh - Bahrain
We have now used Helen Avis twice in procuring suitable Home Loans for our two investment properties. Helen and the team at SMATS have a deep understanding of the nuances of being an Australian Expat and we have always had great advice, high value offers and top notch service from her and the team.
Jacqui, UAE
Thank you to Bridget, Fanny and the SMATS team for helping us secure the loan for our dream home They clearly know what they are doing and are well versed in every stage of the process. We just provided information, they took care of the rest. I definitely recommend SMATS for expats wanting a mortgage in Australia.
Elisabeth - UAE
During the Covid-19 pandemic our purchase and settlement process was handled remotely via phone and emails, Helen and Fanny were very responsive to our questions, the process and acquisition of all the paperwork was very clear.
James - Singapore
Bridget has been an amazing mortgage broker, she is always very accessible, follows through and thinks outside the box!
T. Nick - Dubai & AU
Helen and her team absorb so much of the difficulty and tediousness of organizing a home loan, thanks to her meticulous nature and her prompt and effective communication.
Naden, Taiwan
Helen's intimate knowledge of the market and pricing of various loans (investment, owner occupier, interest only etc) has made loan selection a breeze and enabled us to have confidence in our decision making.
Greg - Queensland
I have now gone through the arduous process of purchasing an Australian property four times. On the last three occasions, Helen Avis has been my first and most important point of contact in the process.
Naden, Taiwan
I would have long been deterred from property investment in Australia had it not been for the hard work and high standard of service Helen offers.
Naden, Taiwan
Helen has helped us with multiple loans and refinancing and has made the process so simple and easy. With Helen's advice we have always felt like we have been able to find the best product in the market for us.
Greg - Queensland
Helen is completely client focused, she was able to take our exact requirements and circumstances into account when searching for and procuring a lender to suit us.
James - Singapore
Everyone I worked with on this purchase was fantastic. Helen helped me to find a mortgage when my existing bank said no.
Mark
Steve Douglas on Foreign Currency Lending
As a rule, Non-Australian borrowing is only attractive at a time the Australian dollar is perceived to be weak as opportunity to make interest savings and currency gains are maximised. When the Australian dollar is considered strong it is always best to borrow in that currency, especially as the property remains as an Australian dollar asset. In the same way, foreign currency loans become most attractive when the Australian dollar is seen to be weak as the potential for currency gain is increased and this combined with the lower yield rate can be very attractive. The difficulty is in assessing what is weak or strong! If the currency seems to offer no clear direction or is considered stable, a safety position of Australian dollars is the preferred lending, as it is protected by the asset value.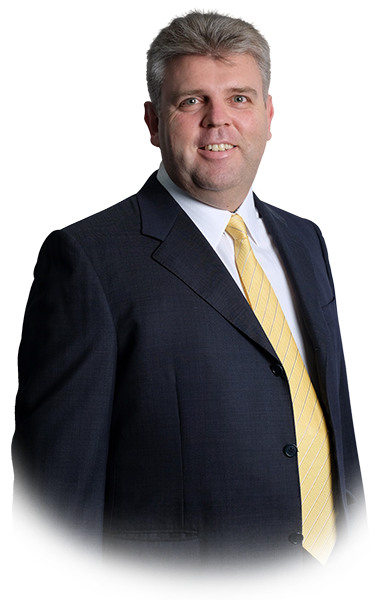 Disclaimer: All information provided on this website is of a general or factual nature only and does not take into account your personal circumstances or objectives. Before making any decisions, you need to consider, with or without the assistance of a licensed adviser or broker, the appropriateness of any material presented in light of your individual needs and circumstances. The information on this website does not constitute a recommendation for any of the products or services provided by SMATS Services (Australia) Pty Ltd and or any of its related entities. Click here to download a copy of our Credit Guide.